Cytology is hard.
Help is here

.
Telecytology service and practical education for the busy veterinarian 
Get Started
The Struggle is Real.

Let's be honest – the struggle is real when it comes to in-house cytology. That feeling of uncertainty can be seriously frustrating, and it can make you second-guess yourself.

In an ideal world, every vet would feel confident and empowered to treat their patients based on their in-house cytology interpretation.

But, let's face it, cytology is hard and many veterinarians feel uncertain when it comes to interpreting all that purple and blue.

You might find yourself thinking, "Do I really understand what I'm seeing?" and that's perfectly normal.
So, what are you supposed to do?
Having to rely on a pathologist to review your cases might seem like the only option.
But sending your sample to a diagnostic lab isn't always possible. It can be cost-prohibitive for many pet owners, and the logistical hurdles can make the whole process feel like a pain in the tail.



Enter Pocket Pathologist™.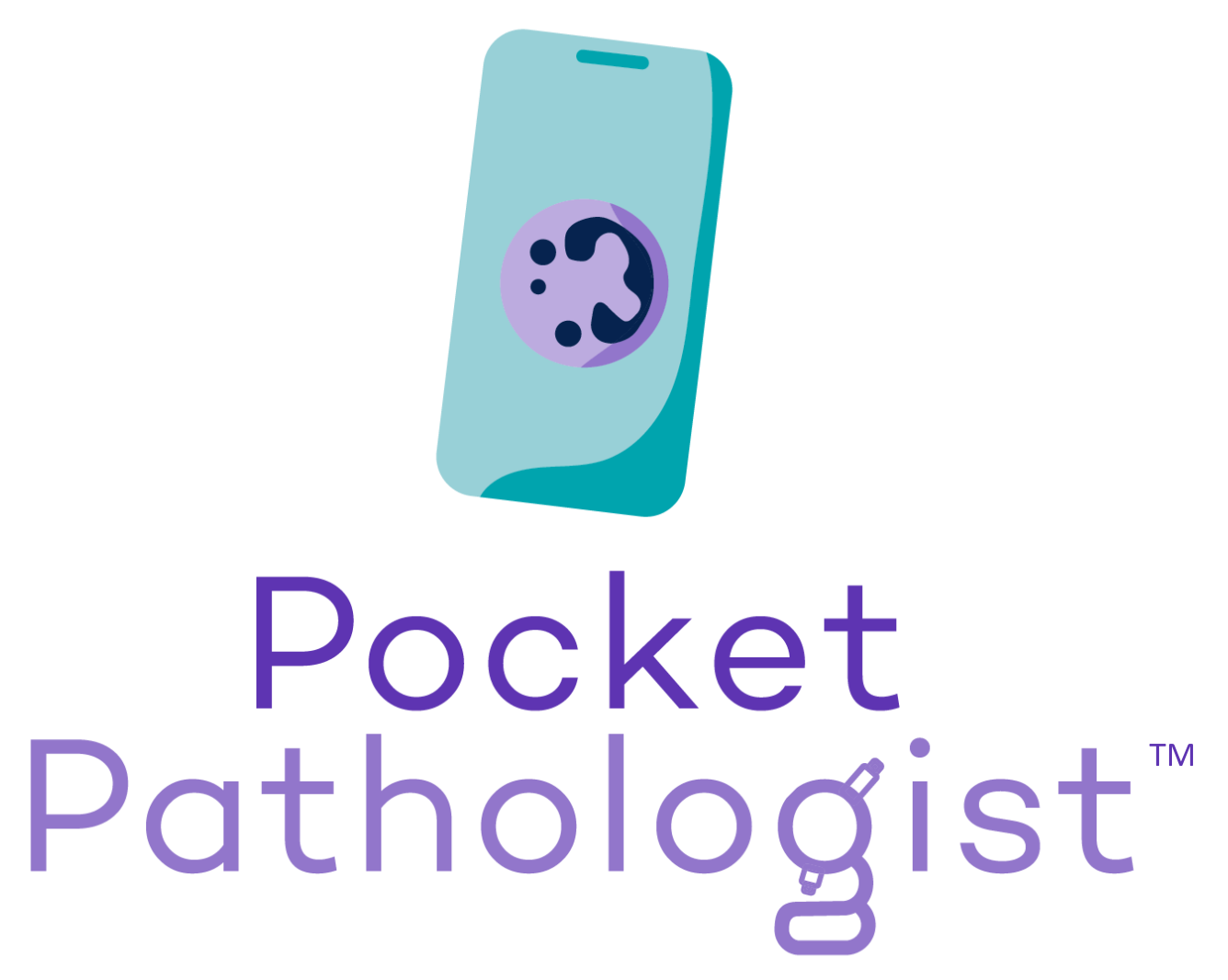 We're here to help you.

Consider us your in-house cytology sidekicks.
Our mission is crystal clear –we're here to empower veterinarians with the knowledge and support you need to interpret in-house cytology accurately, enabling you to treat your patients with confidence.
Our Mission:

To help veterinary professionals feel more confident

in their practice of in-house cytology.
Service
Send cytology images captured with your smartphone or microscope camera to our board-certified clinical pathologists through our easy-to-use app.
Submit a Case
Education
Engaging courses designed to boost your cytology knowledge and rocket your confidence in reading slides.

Take a Course
Kate Baker, DVM, MS, DACVP (Clinical Pathology)
Founder & CEO
Will Baker, DVM
Veterinary Support
Cheyanne Flerx
Head of Marketing
Leah Alfonsin
Business Manager
Samantha Kibbie
Client Support
Ready to ditch the cyto-anxiety?

We've got your back. Become part of the Pocket Pathologist family today.
Download the App
Want to Get Better at Cytology?
Join our FREE email group! We'll send you weekly learning bites that'll help you learn cytology so you can help more patients.